At Palm Springs we believe in providing you a complete experience and no stay is complete without delicious food. Our restaurant has a relaxed and casual ethos, while still capturing the wit, irony and elegance. The menu is served in multi-cuisine sharing style and includes dishes ranging from home-style to truly elegant and luxurious.
Whether you want a meal that reminds you exactly of home or dine on something special, our chefs would be happy to comply. Feel to drop in at our Foliage, the reputed multi-cuisine restaurant anytime (reserved only for in-house guests) and have a meal that you will remember for a very long time to come. The menu offers you a mix of authentic Indian, Continental, Chinese, exotic Thai and various other cuisines. With delicious specialties and an array of varied flavors from different regions we are sure to ensure your meal is 'just what you want'. Our head master chefs prepare both vegetarian and non vegetarian delicacies to satiate your taste buds.
> State of Art Kitchen
> Multi-cuisine restaurant specially for in-house guests
> 24hrs in room dining

Breakfast:
07.30am -10.30am
Lunch:
12.30pm - 3.00pm
Dinner:
7.00 pm-11.00 pm
Nearby Restaurant:
> Mcdonalds
> Subway
> Bikaner
> Nirulas
Nearby Cinema
> PVR
If you'd prefer dining in the comfort of your own room; Room Service will bring hot mouth-watering dishes straight to your door step. And if you are eager to go out and enjoy the city, our concierge staff can help you select a restaurant and arrange for the perfect table that is sure to leave you and your group basking in the glow of culinary delight.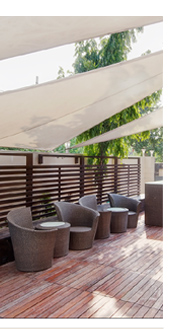 60, Community Center
Nariana, Phase - 1,
Near PVR,
New Delhi-110028
Ph: +91-11- 40193800
Mob: +91 - 9555954033