In the sprawling megacity of Delhi, where you stay becomes extremely crucial. The Palm Springs has been blessed with just about the most perfect location possible. Some of New Delhi's top and exclusive restaurants and bars are within walking distance to the hotel. A very short distance from the airport (pick-up and drop facility available on request), and a shorter distance from Connaught Place (the heart of the city, it is so easy to travel to any of the business centers or tourist attractions of Delhi. What's more the station for the Delhi Metro, the state-of-the-art urban transit railway system is just a short drive away. With business buzz, a lively locale for eating out, shopping or travelling to tourist sites the location is perfect for all your needs.

> Airport pick n drop on demand
> 10 mins from CP
> 20 mins from Airport
> 5 minute from Shadipur Metro station
> and lot more...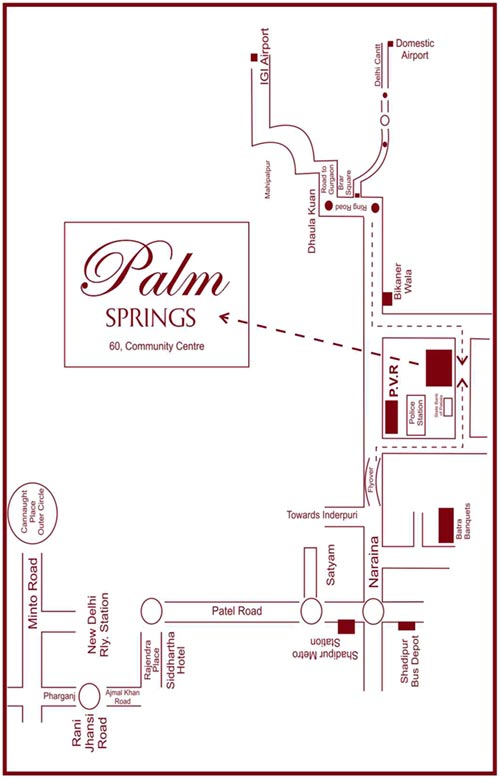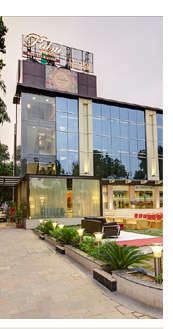 60, Community Center
Nariana, Phase - 1,
Near PVR,
New Delhi-110028
Ph: +91-11- 40193800
Mob: +91 - 9555954033