Connaught Place
Built in 1931, is one of Delhi's most popular shopping centres. There is nothing that one can not buy here.. it also has several eating-houses. The state emporia buildings are also located in this area so are the head offices of major banks, airlines and other such things of importance to the tourist.

India Gate
Situated in Rajpath in Delhi the India gate bears immense historical significance. A 42 meter high gateway built in red stone and granite the India Gate was planned by Sir Edwin Lutyen the architect who laid out the paln for Delhi. The foundation stone of India Gate of Delhi was laid by the Duke of Connaught. the construction of India gate was completed in Feb 1921. One of the most populart tourist destination in the capital the India Gate today acts as a popular picnic spot for most of the tourists and citizens of Delhi.

Karol Bagh
This area is now considered where the affluent people of New Delhi go shop, with a busy shopping streets including Ajmal Khan Road and the Ghaffar Market, named after freedom fighter Abdul Ghaffar Khan. in the recent years, many western businesses have established themselves in this area.. Pizza Hut, TGIF, Reebok, Sketchers, Puma & Lacoste have all established successful business in Karol Bagh.

Birla Mandir
Laxmi Narayan temple, also known as Birla Mandir,is one of delhi's major temples and a major tourist attraction. built by the industrialst G.D. Birla in 1938, this beautiful temple is located in the west of Connaught Place.

Dilli Haat
What it's ambience of a traditional Rural haat or village market, but one suited for more contemporary needs, here one sees a synthesis of crafts, food and cultural activity.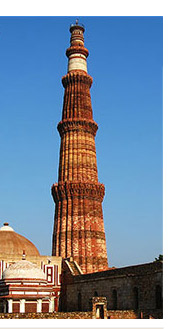 60, Community Center
Nariana, Phase - 1,
Near PVR,
New Delhi-110028
Ph: +91-11- 40193800
Mob: +91 - 9555954033